PhytoShrooms Lingzhi Mushroom Coffee
---
Energise your day with PHYTOSOPHY® plant-based super mushrooms!
Product Description
PhytoShrooms Lingzhi Mushroom Coffee is a healthy beverage, suitable for regular consumption and all levels of people. PhytoShrooms Lingzhi Mushroom Coffee is formulated with organic Lingzhi and the perfect combination of Arabica and Robusta coffee beans. It is also added with prebiotics which is the food for probiotics in our guts. Most importantly, it is a healthy black coffee with no trans fat in it. Enjoy a cup of coffee with a hint of healthiness!
Main Ingredients
Arabica and Robusta Coffee Powder, Inulin, Lingzhi Mushroom Powder
Capacity
Storage / Direction of Use
Store in a cool and dry place. Avoid exposure from direct sunlight and heat.
Mix a sachet of PhytoShrooms Lingzhi Mushroom Coffee with approximately 180ml of hot water (>80°C), stir well and it is ready to serve!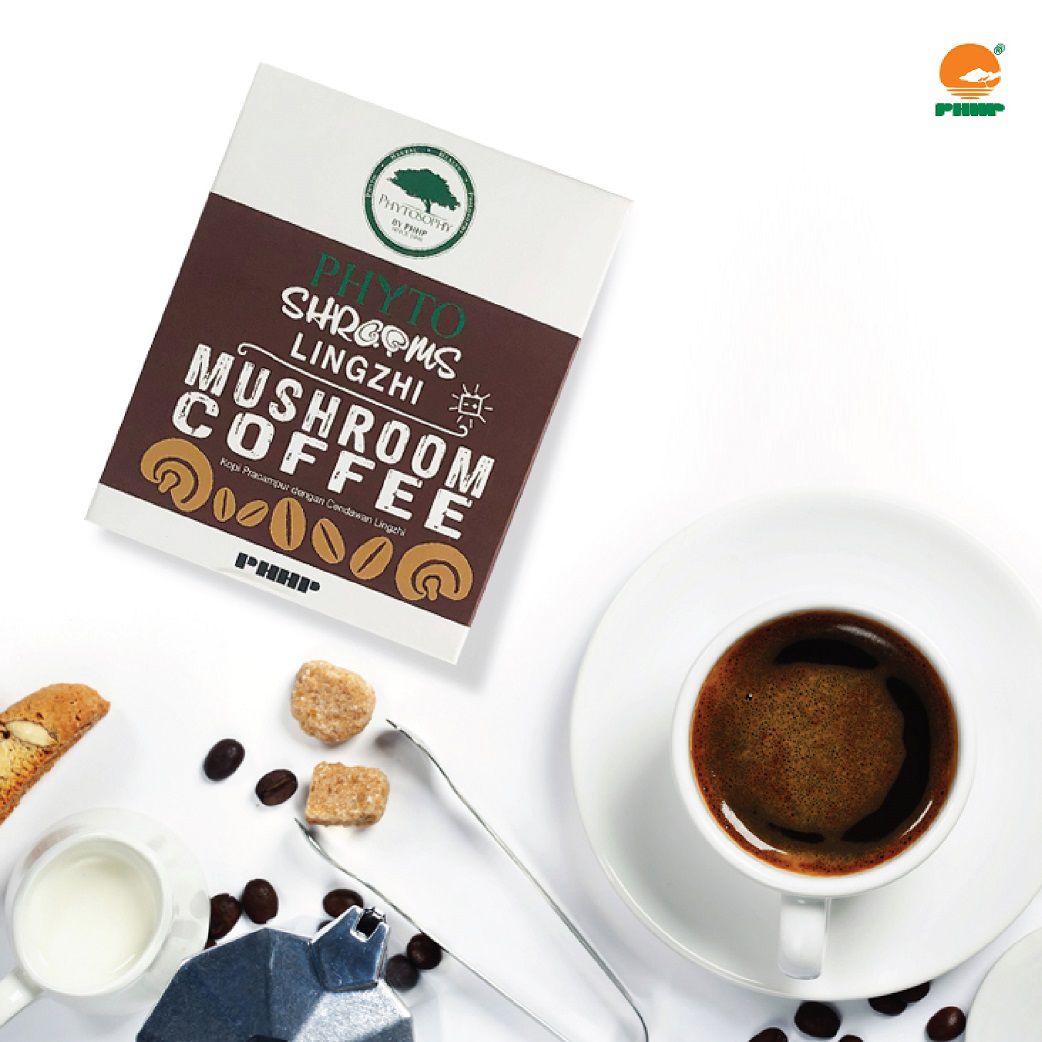 ---
Others Recommended Products
Welcome! Are you PHHP Member?
Would you like to receive MORE DISCOUNT of your order as PHHP Privileged Member?
Enjoy FREE SHIPPING with Purchase of ORDER!
*Term & Condition apply.